Serving:
Phoenix
Glendale
Peoria
Scottsdale
Cave Creek
Avondale
New River
Paradise Valley
Sun City
And all surrounding areas.
Hays Roofing Services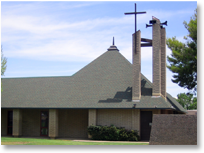 Hays Roofing's services are second to none. We have been providing new roofing and re-roofing services to the Phoenix area and beyond for over 70 years, and we're proud to have built a reputation for high quality craftsmanship and materials at a price within your reach. Hays Roofing's ultimate goal is customer satisfaction, and you can see that reflected in each of our projects.
Quality Residential Roofing Services:
New Roofs
Re-Roofs
Roof Repair
Roof Maintenance
Patio Roofing Repairs & Re-roofs
Porch Roofing Repairs & Re-roofs
Carports Roofing Repairs & Re-roofs
Shingles
Polyurethane Foam Roofing
Tile Work
Built-Up Roofing
Mule-Hide
Polyglass
Insurance Repair
Roofing Inspections and Estimates
Roofing Information:
Read the following information to learn more about the roofing materials we have to offer. Should you have any questions or concerns, feel free to give Hays Roofing a call at
602-254-5663
.
Shingle Roofing:
Great Style Choices and Many Colors for Your Home
A shingle roof is a great choice for many homeowners in Arizona. If you want your roof to be a focal point, they have different styles of shingles to make it unique. Our manufacturers also offer a great warranty, so you're worry free during and after your shingle roof installation. Hays Roofing employs only highly trained professionals to take every project, no matter its size. Hays Roofing carries GAF-Elk, Owens Corning, Malarkey Shingles, CertainTeed and Tamko products.
Polyurethane Foam Roofing:
Economical & Environmentally Friendly
Sprayed polyurethane foam roofing is the most economical and environmentally friendly roofing system available in today's marketplace. Polyurethane foam roof systems install quickly, cleanly, and quietly, with little or no interruption of your daily life, and can produce energy savings of 30% annually or greater! At Hays Roofing, our all-weather system is sprayed to provide a seamless blanket of insulation. This insulating blanket is designed to provide a waterproof, weather resistant covering for both new and existing roof structures. This system offers an energy saving cost factor on both cooling and heating costs with savings on monthly heating and cooling bills. Plus, foam roofing's efficient blanket of insulation drastically reduces thermal shock and roof deck movement that can severely damage conventional built-up roofing systems.
Contact Hays Roofing today to get started on your next roof installation or repair! We can provide you with a free estimate to get you started. Just give us a call at 602-254-5663!
Hays Roofing Inc. serves the following Arizona communities:
Phoenix, Glendale, Peoria, Scottsdale, Cave Creek, Avondale, New River, Paradise Valley, Sun City, and all surrounding areas.