Roofing Services:
New Roofs
Re-Roofs
Roof Repair
Roof Maintenance
Patio Roofing Repairs & Re-roofs
Porch Roofing Repairs & Re-roofs
Carports Roofing Repairs & Re-roofs
Shingles
Polyurethane Foam Roofing
Tile Work
Built-Up Roofing
And more!
Welcome to Hays Roofing!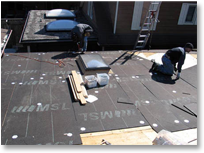 Your Residential And Commercial Roofing Experts for Over 70 Years!
Hays Roofing has been providing Arizona with all their roofing needs since 1940 and is still recognized as a state-of-the-art roofing contractor that uses the finest roofing materials and skilled roofing professionals to provide you with the best roof for your home or business. As a roofing specialist with millions of feet of roofing currently under warranties. Hays Roofing will provide you with years of satisfaction and peace of mind.
Click here to see a complete list of our Roofing Services, plus helpful information on shingles and urethane foam roofing!
Call Hays Roofing at 602-254-5663 to receive a free estimate on your next roofing service.
Providing Superior Roofing to the following Arizona communities:
Phoenix
Glendale
Peoria
Scottsdale
Cave Creek
Avondale
New River
Paradise Valley
Sun City
And all surrounding areas.
Whether a new roof or re-roof, repair or maintenance, Hays Roofing can handle projects of varying sizes and scopes with ease. Our industry experience gives us the ability to offer superior quality roofing at a price within your budget. Don't hesitate to contact us for your next roofing project!
Contact Hays Roofing: 602-254-5663